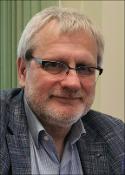 METHOD FOR COLOR LASER MARKING PROCESS OPTIMIZATION WITH THE USE OF GENETIC ALGORITHMS

Optimization of color laser marking process mostly depends on effective identification of optimal values of laser marking parameters. This is a difficult combinatorial optimization problem, which is still essential for companies that use laser marking systems. The study proposes a new approach to the process optimization through the use of genetic algorithms, carrying out preliminary experimental investigation, analyzing the laser marking results, and presenting possible improvements to the current implementation of genetic algorithms.

Scopus© Citations 9

Mobile Phone Based Remote Control System For Furnace Automation

Nowadays, an increasing role in various technologies holds electronic devices that automate the various systems to facilitate people's daily life. This publication describes one of those types of automation capabilities, as a control system using mobile phones and mobile communications. Innovative approaches for the modification can be used for various purposes, such as a room or vehicle security alarm systems, remote management for various processes, the heating system furnace firing, the combustion process control, as well as many other remote management and control purposes.

Scopus© Citations 1

PILOT APPLICATION ANALYSIS AND DESCRIPTION FOR AN AUTHOR OFFERED NEW APPLICATION

The givens paper's "Pilot application analysis and description for an author offered new application" goal is to analyze the apps available for pilots. During research author made multiple groups of applications that pilots use to make their work easier, and described them. Also author offered a new application that will help pilots in daily reports. Conclusion was made using knowledge gathered from analyzes.

INFORMATIONAL WARFARE – INFLUENCE ON INFORMATIONAL STRUCTURES

The concept of information warfare encompasses the use of information and communication technologies to gain an advantage over a potential opponent. The information warfare is the manipulation with the information that trusts the goal, so that the goal should make decisions about its interests in the interests of opponents. Information structures are treated as systems that process different types of information, provide storage and access to users. Such structures may enclose neural networks, self-learning systems etc. They need to be ready to learn, respond to threats and ensure their safety, which is topical in today's information warfare. This paper will address aspects related to the security of information systems from a system theory point of view. The knowledge base of information structures can be elements of artificial intelligence, which security must be protected against various threats. The authors considers artificial neural networks to be one of the potential threats in the context of information warfare.

Scopus© Citations 1

Mapping of Offshore Wind Climate and Site Conditions for the Baltic Sea within Latvian Territorial Waters

The paper describes the assessment and mapping of wind climate and environmental conditions of the study region extending from 56.03N 20.2E to 57.22N 21.33E. Maps of wind resources and environmental conditions are the primary method used for presenting the offshore wind resources as well as site conditions data. A GIS database was chosen to house the offshore resources data because the datasets have a significant spatial component. A visualization of the geospatial data is created using the Google Maps platform. The maps datasets consist of gridded 1) climatological information on wind speed and direction, air temperature, air pressure, wind power potential at 10m, 80m, 90m and 100m height; 2) oceanographical information on water temperature, height and direction of sea waves, speed and direction of currents, ice conditions; 3) geological data on bathymetry and sea sediments. The horizontal resolution of the database grid cells is 5 km by 5 km. All the component datasets are spatially referenced to the same spatial base, allowing rapid indexing of the different datasets to each other. A database user may compare information from different datasets in the same geographic location. The GIS database also allows portions of a dataset to be quickly updated as new information becomes available.

ENOSE FOR INTERNET OF THINGS

System "eNose" is developed within a project "eNose for Internet of things", which is a part of a project contest "Research Grant of Rezekne Acadaemy of Technologies". The aim of this work is to explore whether it is possible to detect spoiled food with help of sensors and a neural network. System "eNose" is intended to detect and classify spoiled food products within storages and notify related users. Detection and classification are performed by four gas sensors and a neural network. As a result, a web application was developed that performs such functions as storage and sensor registration, neural network training, spoiled food detection based on sensor data, and user permission control. It was concluded that sensors for this application must be very precise in order to receive best possible results.

CLOUD COMPUTING

Mūsdienās mākoņdatošana ir svarīga lietotāju un uzņēmumu dzīves sastāvdaļa. Pateicoties mākoņdatošanai, cilvēkiem ir visas iespējas saglabāt savus datus mākonī, pārsūtīt lietojumprogrammas utt. Mākoņdatošana ļauj uzņēmumiem saglabāt naudu par dārgu aparatūru un programmatūru, kā arī ietaupa laiku uzņēmuma darbiniekiem. Mākoņdatošanas tehnoloģijas radās pagājušā gadsimta piecdesmitajos gados un joprojām attīstās. Referāta mērķis ir aplūkot mākoņdatošanas jēdzienu, mākoņu veidus, mākoņdatošanas ieguvumus, kā arī ar tiem saistītās grūtības un riskus.

GRAPHICAL USER INTERFACE DEVELOPMENT PROBLEM DESCRIPTION AND SOLUTIONS

This article is about graphical user interface development problem description and possible solution summary. The goal of this work is to delve into specifics of common graphical user interface development problems and controversies, and list possible solutions that can be used to overcome.